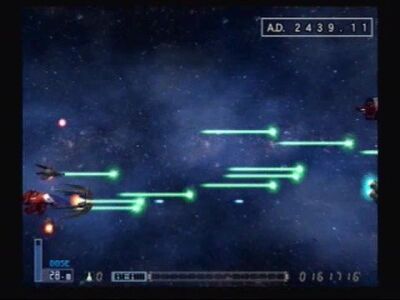 Wherever is the setting of stage F-C in R-Type Final.
This stage features enemies from the Penalty Stage in Image Fight.
In this Stage, the Pilot has to fly through time, starting from AD 2163 (the 22nd Century) to AD 2501 (the 26th century).
Poem
"I swim through a sea of stars
without looking back to shore.
Faster than light, bending time.
Forever
Wherever"
Ad blocker interference detected!
Wikia is a free-to-use site that makes money from advertising. We have a modified experience for viewers using ad blockers

Wikia is not accessible if you've made further modifications. Remove the custom ad blocker rule(s) and the page will load as expected.