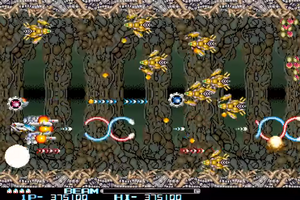 This R-craft-sized Bydo travels horizontally, sometimes in great packs. Dogra's speed decreases dramatically when damaged.
Appearances
Covered with super strong leather, these are the Womb's final defense system.
Dogra is found in the Bydo Empire.
See Also
Comparable Bydo
Gouger, which greatly resembles Dogra.
Ad blocker interference detected!
Wikia is a free-to-use site that makes money from advertising. We have a modified experience for viewers using ad blockers

Wikia is not accessible if you've made further modifications. Remove the custom ad blocker rule(s) and the page will load as expected.